Sink and Faucet Installation and Repair
Sink & Faucet Services
A.J. LeBlanc Plumbing is your reliable source for faucet and sink installation and service. With experienced plumbers to handle the task, you can rest assured that our team will provide you with quality workmanship, no matter the faucet or sink that you have. We understand that plumbing can be a tricky area of expertise, so when it comes to faucets and sinks we make sure that our technicians have the right know-how to get the job done right. Don't take a chance by calling someone who may not have adequate experience - call us at A.J. LeBlanc Plumbing today!
Kitchen & Bathroom: Sink Installations and Faucet Installations
A.J. LeBlanc Heating sells, installs and services all sinks and faucets. Whether your updating your bathroom, designing your dream kitchen or if you just require plumbing service A.J. LeBlanc Heating's master plumbers are here to help. A.J. LeBlanc Heating's master plumbers will also install homeowner supplied sinks and faucets. Call our plumbing department today for a free sink / faucet installation estimate or to schedule sink / faucet repair.
Sink Services and Faucet Services
Sink repair
Sink replacement
Sink installations
Faucet repair
Faucet replacement
Faucet installations
A.J. LeBlanc Plumbing's Faucet Images
Our Faucet and Sink Installations
Kitchen Faucets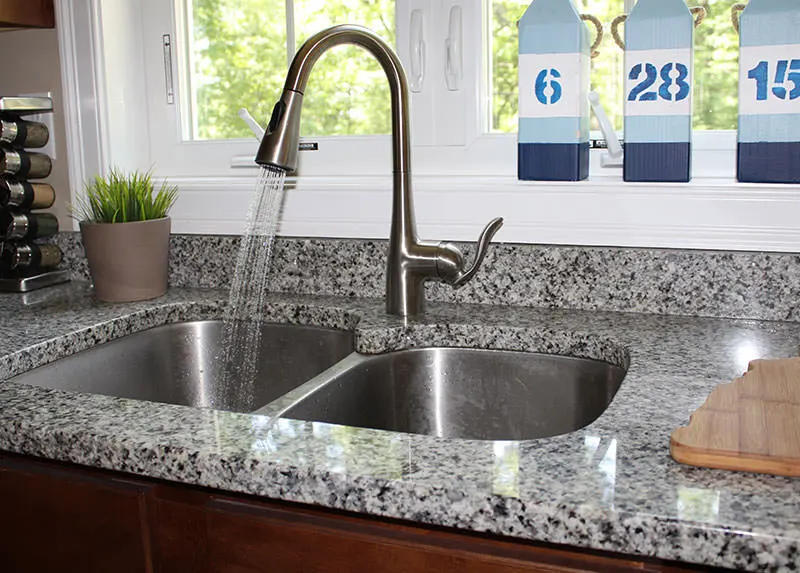 Farmhouse Sink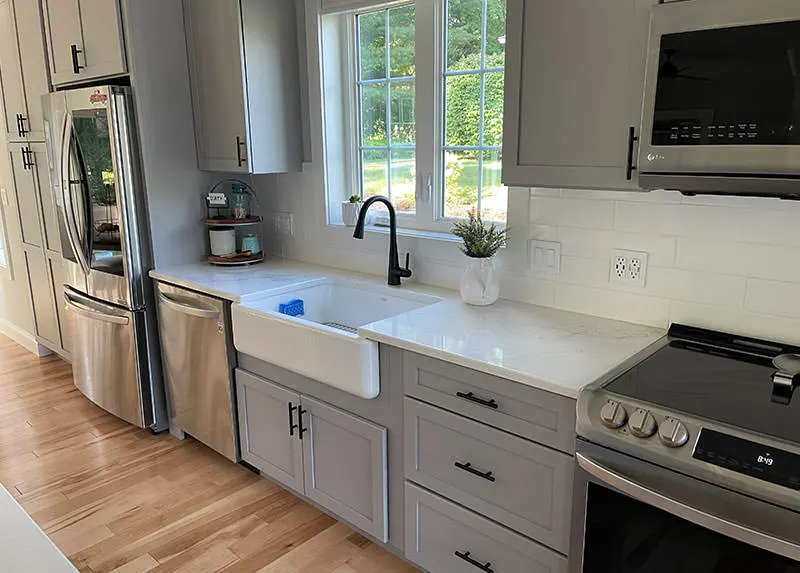 Apron Sink Installation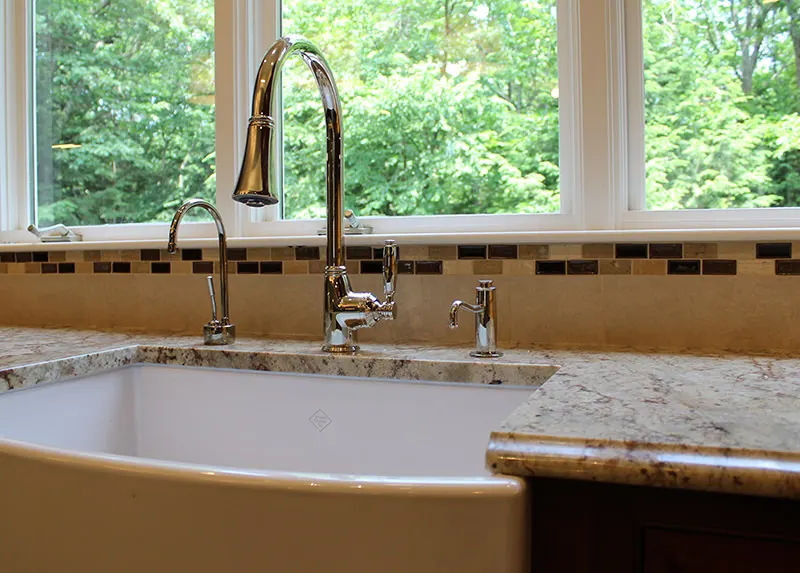 Kitchen Faucet installation