Garbage Disposal Installation and Repair
Garbage Disposal Service
When looking for a plumbing solution that will help make kitchen cleanup easier, look no further than garbage disposal systems from A.J. LeBlanc Plumbing! Our experienced plumbers are equipped with all the necessary knowledge and tools to install garbage disposals in your home quickly and efficiently. We also offer garbage disposal maintenance and repair services, so you can rest assured that your garbage disposal system is always running at peak performance. With A.J. LeBlanc Plumbing, you'll get the plumbing service you need while keeping your garbage disposal system in tip-top shape.
Garbage Disposal Installations
A garbage disposal unit or waste disposal unit is an electrical device installed under a kitchen sink between the sink's drain and the trap. The garbage disposal unit shreds food waste into pieces small enough to pass through plumbing. Garbage disposals help to prevent clogged drains and make kitchen cleanup easier. A.J. LeBlanc Heating sells, installs and services all major brands of garbage disposals. A.J. LeBlanc Heating's master plumbers will also install homeowner supplied garbage disposals. Call our plumbing department today for a free garbage disposal installation estimate or to schedule garbage disposal repair.
Garbage Disposal Services
Garbage disposal relocation
Garbage disposal repair
Garbage disposal replacement
Garbage disposal estimates
Garbage disposal dishwasher drain relocation
A.J. LeBlanc Plumbing's Garbage Disposal Images
Our Garbage Disposal Installations
Garbage Disposal Installation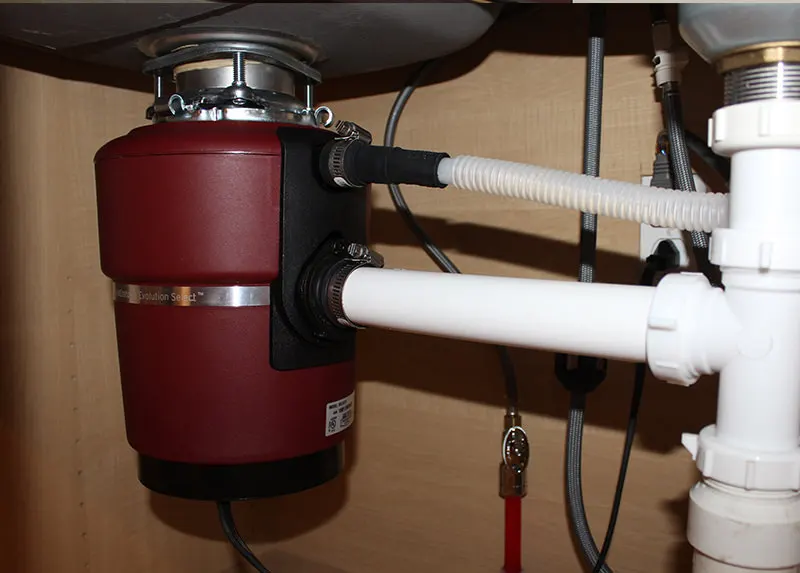 Garbage Disposal